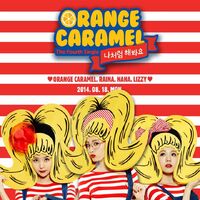 My Copycat (previously translated Do It Like I Do) is Orange Caramel fourth single. It would be released in August 18th, 2014.
Tracklist
[
]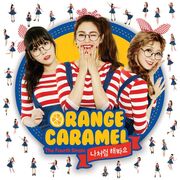 CD
[
]
Do It Like I Do
Gangnam Street
Limited Edition A DVD
[
]
Do It Like I Do
Gangnam Street
Featured Members
[
]
TV Performances
[
]
Music Bank
Music Core
Melon Music Awards
Music Bank
Trivia
[
]
The main theme of Orange Carame's "My Copycat" is find Orange Caramel.
On the teaser it was given a mission to find the girls, but on the music video there were different missions:
Mission 1:"Find the differences in both pictures!"
Mission 2:"Find hidden Orange Caramel!"
Mission 3:"Find hidden Jo Seho"
Jo Seho is also featured in the video and is also in the Roommate series with Nana.
External links
[
]
Orange Caramel
Members
Raina (L), Nana, Lizzy
Korean Albums
01, 02, 03
Korean Singles
01, 02, 03, 04, 05, 06, 07, 08
Japanese Albums
01
Japanese Singles
01, 02, 03
Related Units
After School (group), A.S. RED, A.S. BLUE, Unit ver. 2