Jurassic World: Dominion Dominates Fandom Wikis - The Loop
Play Sound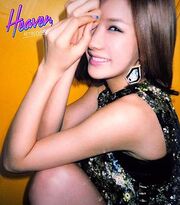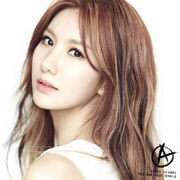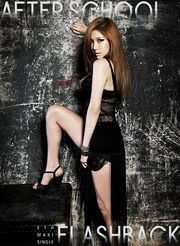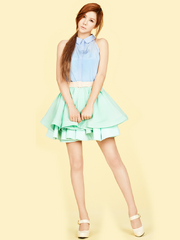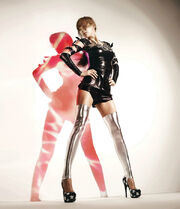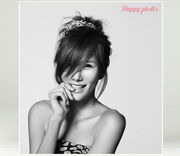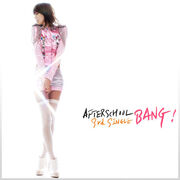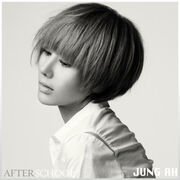 Kim Jungah, known by her stage name Jungah or Jung-A (정아) is a Korean Pop singer. She is the former leader of the girl group After School and former member of the sub-units Unit ver. 2 and A.S. RED. She is also a former member of Sz and Kiss Five.
History
[
]
Before Debut

[

]
In 2005, before After School and her Pledis training, Jung-A was briefly a member of girl group Kis Five, debutting with the song "Show Time". Jung-A debuted with After School's unofficial first appearance on December 29, 2008 at the SBS Song Festival, performing "Play Girlz" with Son Dambi and Kahi.
In the beginning on 2009, a few days before After School's debut, the group released their debut single, "AH!" alongside their EP, New Schoolgirl on 15 January. On 17 January, she and After School made their live debut on MBC's, Music Core.
2012

[

]
On September 2012, it was announced that JungAh has been casted into MBC's Every1's drama 'Reckless Family 2'.She majored in Musical Studies at Kyungmin College. She has a younger sister.
2013

[

]
In 2013, it was revealed that Jungah was involved in a car accident which left her in pain for several days but had fully recovered shortly after.
Dating controversy
[
]
On March 25, 2013, paparazzi captured shots of SHINee's Onew and Jung-A sitting inside a car together and exiting a restaurant and rumors shortly flared that the two idols were in a relationship with each other.
However, in a press release distributed by Jungah's agency, Pledis Entertainment, they denied all accusations of a relationship between the two idols. "The two of them are merely close friends, not dating," they said, denying the reports. "As fellow entertainment workers, Jungah and Onew have a close relationship where they advise each other.
Today, their schedules matched so they were only enjoying a light meal together, and weren't dating like media agencies have reported." However, Korean media agency Kuki News ran an exclusive report along with pictures, quoting a close friend with the two idols that said "they have been dating for one year."
2015

[

]
On April 7, 2015, Pledis Entertainment announced that JungAh and labelmate Han Dong Geun would be releasing a duet entitled "Between the Two of Us" on April 16.
On June 12, 2015, Jung-A announced that she's currently in "some" relationship with Jung Chang Young, a professional basketball player for the LG Sakers.
2016

[

]
On January 28, 2016, JungAh's contract with Pledis Entertainment expired and she graduated from After School after seven years.
On May 25, 2016, JungAh announced she will debut as a solo artist with a new album in June, featuring rapper J-STAR.
2017

[

]
On August 24, 2017, Jung-Ah's agency stated that she married professional basketball player Jung Chang Young, who is 5 years younger than her and has been dating for one year. A wedding ceremony will be held on April 28, 2018.
Korean Discography
[
]
Japanese Discography
[
]
Trivia
[
]
She participated as dancer in Son Dam-bi's "Bad Boy" performances while she was a trainee in 2008.
Took Musical Studies at Kyungmin College.
Used to be a member of "SZ (Streetzine)" in 2000.
Used to be a member of "Kiss Five" in 2005.
Featured in Duke's "Superman" in 2006.
Made her first unofficial appearance as an After School member on December 29, 2008 when performing "Playgirlz" with Park Kahi and Son Dambi
Made a cameo appearance in SBS's drama "You're Beautiful" as Before School member in 2009.
Featured in Sunny Side's "You" together with Jooyeon and Soyoung.
Participated in Snow Village project with K.Will, Tei, Brown Eyed Girls Miryo, Kan Mi Yeon and Suki.
Participated in "You're Cute", an original soundtrack for the MBC drama "Pasta" in 2010.
Has done charity work in Vietnam with Son Dambi.
She cried a lot when she broke up with her boyfriend after listening to the song "A Road In The 1994's" by Jung Hye Jung.
She said she goes quite serious when it comes to dating so she said when she's in a relationship, it goes on for a long time.
Jung-A likes a relationship where in they can love each other so much that they don't want to waste one and another.
She will stop or block a situation/problem if she knows that a person will probably get hurt mentally.
Gallery
[
]
Honorary Titles
[
]
Honorary titles

Preceded by
Kahi

Leader of After School
2011-Present

Succeeded by
Incumbent
External links
[
]