Jurassic World: Dominion Dominates Fandom Wikis - The Loop
Play Sound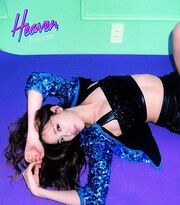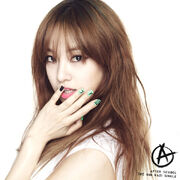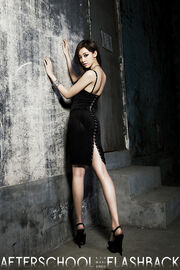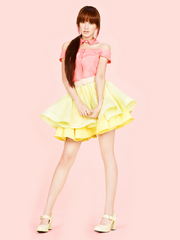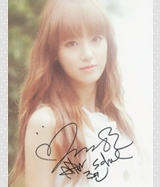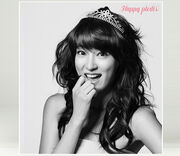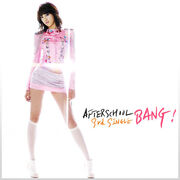 Lee Ju-Yeon (주연) is a Korean Pop singer and actress. She is a former member of the girl group After School and the sub unit A.S. BLUE.
History
[
]
Before Debut
[
]
Juyeon debuted with After School's unofficial first appearance on December 29, 2008 at the SBS Song Festival, performing "Play Girlz" with Son Dambi.
2009
[
]
In the beginning on 2009, a few days before After School's debut, the group released their debut single, "AH!" alongside their EP, New Schoolgirl on 15 January'.
2010
[
]
She was featured in Tony Ahn's Yutzpracachia and Taegoon's Betrayed music videos as well as various commercials. She made her acting debut with the drama, Smile Again and was a member of G7 in the variety show Invincible Youth.
2011
[
]
In 2011 Juyeon Graduated from Dongduk Women's University with a major in broadcasting. She graduated on February 22. On November 21, Juyeon was admitted to the hospital with acute nephritis. On November 29, she was discharged and had resumed all group activities.
2012
[
]
In 2012, Jooyeon had been a cameo cast in Korean dramas such as 'Salamander Guru', 'The Shadows' and 'Reply 1997'. She is also in Music and Lyrics 2 with actor Lee Tae Sung as a regular cast member. On November 21, 2012 The first Episode of Jeon Woo Chi aired which Jooyeon and fellow After school member UEE are casted in. The drama has 24 episode and Uee is the lead and Jooyeon is a supporting character. Jooyeon had her first CF for Japanese lingerie brand 'Maruko' .
2013
[
]
In 2013 she made a cameo appearance in drama 'Monstar'.
2014
[
]
According to MBC on the 25th, Jooyeon will make a cameo on the final two episodes as the character Chae Won, a stuck-up top star who challenges Ah Mo Ne (Lee Da Hae).
Jooyeon shared, "It was fun to take part in 'Hotel King' which I enjoy watching. I am joyful to make a special cameo even for a short time... I am preparing for my next production so I will greet viewers again shortly."
On September 21 Nana and Juyeon attended Kansai Collection 2014.
On December 31, she graduated from After School.
2015
[
]
She recently posted on the official fan cafe with a message for her fans regarding her departure from the group.
"I don't know how to start and what to say," she started, "I've graduated from After School to start a new challenge. First of all, I want to say sorry to those of you who might have been really surprised."
She continued, "It's been six years since I started with After School. Looking back now, there were so many moments with tears and laughter. I was able to grow another level and become a better person. I'm excited for the new challenge, but I'm scared as well."
She further wrote, "From now on, I won't be able to be with the After School members or the fans of After School, but I won't think of it as a goodbye," adding, "I will remember each one of you who gave me such great memories to remember. I will try my best to not disappoint you, to show a much more improved self."
Jooyeon graduated from After School on December 31 as her contract ended with Pledis Entertainment. She plans to focus on her individual activities as an actress.
On January 2015, Jooyeon signed with new management agency Better ENT, take her new steps as an actress.
Korean Discography
[
]
Japanese Discography
[
]
Works
[
]
Dramas
[
]
[2009] You're Beautiful (cameo)
[2010] Smile, Dong Hae - Sae Young
Movies
[
]
[2007] My Tutor Friend Lesson II
Television
[
]
[2010.06.18 - 2010.12.24] Invincible Youth
Music Videos
[
]
[2006.04] Tony An - Yutzpracachia
[2009.02] E.Bul - Sagochigo Sipeo
[2009.09] Taegoon - Betrayed
Commercials
[
]
Magazines
[
]
Cover girl
[
]
[2004.07.09] iecole
[2013.09.11] Sure
Trivia
[
]
In 2008 she appeared as Son Dam-bi's best friend in the TV-Show Introducing A Star's Friend.
Was a famous Internet ulzzang
Starred in Skool Looks CF.
Featured in Tony An's "Yutzpracachia" MV in 2006.
Had a small role in the movie "My Tutor Friend 2" in 2007.
Features in Son Dambi's Crazy performance.
Appeared on MBC "Introduce Star's Friend" show as Son Dambi's best friend in 2008.
Featured in E.Bul's "I Want to Buy It" MV in 2009.
Featured in Taegoon's "Betrayed" MV in 2009.
Made a cameo appearance in SBS's drama "You're Beautiful" as Before School member in 2009.
Featured in Sunny Side's "You" together with Jooyeon and Soyoung.
Was a part of season 1 of popular variety show KBS "Invincible Youth".
Played the role of Yoon Sae Young in a KBS Drama "Smile, Donghae".
Went to Dongduk Women's University and has a major in Broadcasting.
Was ranked #78 on a TC Candler of 100 Most Beautiful Faces' of 2014
Gallery
[
]
External links
[
]