Jurassic World: Dominion Dominates Fandom Wikis - The Loop
Play Sound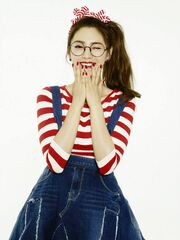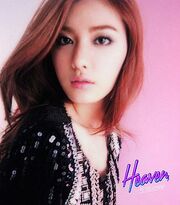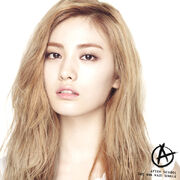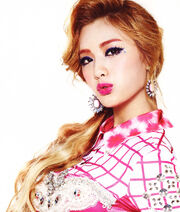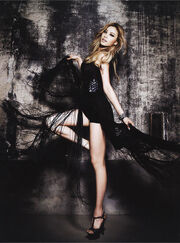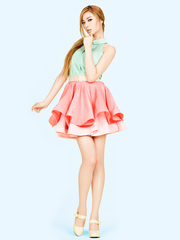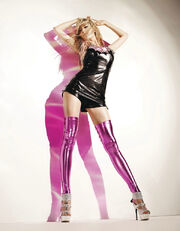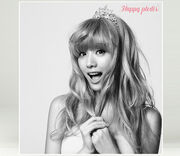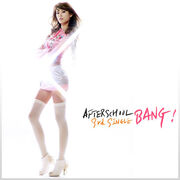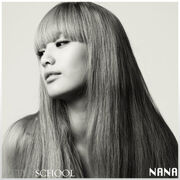 Im Jin-Ah known by her stage name Nana (나나) is a Korean Pop singer. She is a member of the girl group After School and the sub-units , Unit ver. 2, A.S. RED and Orange Caramel. She is also a member of the one-time unit Dazzling RED.
History
[
]
2009
[
]
In 2009, Nana joined the group with her fellow member Raina, and the group released the second single Neo Ttaemune.
2010
[
]
In 2010, Nana, along with After School members Raina and Lizzy formed a sub-unit called Orange Caramel . They released two mini-albums: "Magic Girl" and "A~ing♡". Nana has then gone on to record a solo song, which is included on the "Shanghai Romance" single, titled "Close Your Eyes".
2011
[
]
In 2011 it was announced that Nana would also be a member of After School's temporary sub-unit A.S. Red together with Kahi, UEE, and Jung-A and promoted "In The Night Sky" before debuting in Japan.
2012
[
]
In 2012, Nana had a solo song included on the After School's Flashback maxi-single, titled "Eyeline".
Nana was a runway model for the Tokyo Girls Collection 2012 Spring/Summer. After School's Nana became the main model for Korea's biggest diet brand, Juvis. This is her first solo CF as an After School member.
In 2012, she joined K-pop stars Hyorin, Hyuna, Hyosung, Nicole to form a super group called Dazzling Red. They performed a charity single called "This Person".
2013
[
]
Pledis Entertainment revealed that the Nana's discharge from the hospital took place late last week and that she's getting plenty of rest before she returns to the stage. "We received the ok from the doctor for Nana to participate in her everyday activities. But since there is still a health risk, we will observe her condition more before she returns to the stage. Her schedule will be adjusted in a way so that she won't over-exert herself."
2014
[
]
Nana will bring her supermodel experience to the new Chinese fashion survival show 'Muse Dress'!
'Muse Dress' challenges 6 celebrities and 6 designers who pair up into teams and compete for each mission. The 6 stars include Jia Jing Wen, Shang Wenjie, Michelle Ye, Viann, Mo Xiaoqi, and Nana as the representative Korean star.
The show's rep stated, "Nana, who possesses a polished and urban image, has potential to be a star who will lead the Hallyu wave in fashion in China."
On September 21 Nana and Juyeon attended Kansai Collection 2014.
On October 19, Nana, has garnered attention for her frequent high reviews and her #1 rank on the Chinese variety show, Fashion Goddess.
After School's Nana made a cameo appearance in the movie "Fashion King - Movie".
Nana appeared as Hanna and proved her existence as well as shake up all the males around her.
Nana has recently starred in the SBS TV show "Roommate" and has become a friendly image to everyone but this time, she appeared to be proud and high and mighty.
She dressed herself in a sexily reformed sweat-suit and killed all the men around her with her long bouncy hair. Despite her short appearance, she made a great impression. The sweat-suit and uniform she wears in her short appearance presents joy to the eyes.
Nana will be starring in the Chinese remake of the hit Korean drama 'Queen Inhyun's Man'.
Hunan TV will be airing the remake, titled 'The Empress' Man', next February, and filming will begin this December. Not only is this Nana's acting debut, but she's also the sole Korean celebrity cast in the series.
Agency Pledis Entertainment stated, "We're happy Nana came to participate in this project. This is Nana's first attempt at acting, and she's positive about the new challenge. The expectations are high. She wants to work as an actress as well as a singer. The whole script is in Chinese, so she had to prepare a lot."
Nana might be coming to the small screen through upcoming MBC weekend drama, 'Equator's Flower'! The drama was already revealed to have secured Yoon Park and Lee Sung Kyung as the main leads. Will Nana be joining the group?
Pledis Entertainment disclosed to Newsen on December 18, "Nana recently engaged in the audition for 'Equator's Flower.' Whether she will appear or not is left undecided. It is true she auditioned, but we have not yet been notified by the production crew about her casting." The production staff also commented, "Nana did very well in her audition. So it's true we are positively considering her casting, but it hasn't been confirmed yet. She is currently being looked over along with the other candidates."
2015
[
]
Nana is reportedly quite open with her relationship with Hong Jong Hyun, calling him "Jjong" in front of broadcast staff. There has yet to be a denial from either stars' agencies, but Hong Jong Hyun's label Weedmay has made an official statement. Weedmay stated, "Hong Jong Hyun and his managers are all abroad due to a photo shoot. Currently, we're unable to reach them, so we're unable to figure out what's happening in relation to the dating rumors. We will reveal our stance when they arrive tomorrow."
On January 23, was reported that actor Hong Jong Hyun and Nana were in a relationship for nearly seven months, becoming a controversy due to Hong Jong Hyun's on-air relationship with Girl's Day's Yura on 'We Got Married'. Since then, the two have already released official statements denying that they're in a romantic relationship. 
On March 22, in promotion of GLAMM Fiber Drink, Nana posed for a variety of photos for the CF.
On May 1, Nana took part in Girls Award 2015, in Japan.
2016
[
]
On April 8, a drama associate announced, "Nana is going to appear in the new tvN drama 'Good Wife'." The leggy After School member is set to play actress Jun Do Yeon's secretary. This is her first official acting role, and it's reported she was selected through a competitive audition process.
Korean Discography
[
]
Japanese Discography
[
]
Orange Caramel Discography
[
]
Discography
[
]
Singles
[
]

[2013.04.02] In Love (with Electroboyz)
Works
[
]
Music videos
[
]
[2010] Honey Dew - Babo Gata (바보같아; Like a Fool)
Magazines
[
]
Cover girl
[
]
[2011.07.09] J-Style Magazine
[2012.02.13] SWAK
[2013.10.10] Esquire Magazine
[2013.02.03] Singles
[2013.08.11] BLENDA
[2013.10.21] Esquire
[2014.01.07] BLENDA
[2014.02.21] BLENDA
[2014.02.26] MIXXO
[2014.03.30] Olive Club
[2014.06.19] Geek
[2015.03.05] GLAMM
Rankings
[
]
Was picked as the female idol that most male idols would like to got on a picnic with
Was picked as the female idol with the best body by E!
Was elected as the Second place in "The 100 Most Beautiful Faces 2013"
Was picked second in Muse Dress
Was picked #1 on a Chinese variety show, Fashion Goddess
Was ranked #1 on a TC Candler of '100 Most Beautiful Faces' of 2014
Was ranked #1 on TC Candler of '100 Most Beautiful Faces' of 2015
Was ranked #3 on TC Candler of '100 Most Beautiful Faces' of 2016
Trivia
[
]
She participated in the Asia-Pacific Supermodel Contest 2009.
She is currently attending Seoul Institute of the Arts (SeoulArts), formally known as Seoul Art College, alongside miss A's Jia and Fei.
Nana had trained for 1 year in Pledis Ent.
Nana was maknae before Lizzy joined After School.
Nana's manager created her name, to fit her image.
Son Dambi's cube dance from Queen song was named by Nana.
Nana likes to play pranks on other people.
Nana likes to take selcas.
Nana thinks that lively and cute fits her genre.
Nana really likes Sailor Moon because she wants to keep the peace in this world as Sailor Moon + she loves the costum.
Nana stated that 4Minute HyunA is her rival.
Went to Cheongju Ochang High School & beauty school at Seoul Arts College.
Participated in the 2009 Asia Pacific Super Model Contest.
Is a licensed make-up artist and beautician.
Featured in Eru's "White Tears" music video.
Features in Honey Dew's "Like a Fool" music video.
She doesn't like bad boys.
Gallery
[
]
Honorary Titles
[
]